​
Introduction
CXL™ is an industry standard, open protocol for high speed and low latency communications between host accelerator, which are increasingly used in emerging applications, such as Artificial Intelligence and Machine Learning.
SMART Modular, along with other industry leaders, such as Alibaba, Cisco, Dell EMC, Facebook, Google, Hewlett Packard Enterprise, Intel Corporation and Microsoft have teamed up to form an open industry standard group to develop technical specifications that facilitate breakthrough performance for emerging usage models while supporting an open ecosystem for data center accelerators and other high-speed enhancements. SMART calls its version of CXL, XMM.
XMM, or CXL, leverages on PCIe® Gen5 Physical layer Infrastructure
XMM uses a flexible processor port that can auto-negotiate to either the standard PCIe transaction protocol or the alternated CXL transaction protocols
First generation CXL aligns to 32 Gbps PCIe Gen5
Vendor agnostic CPU architecture, supported by multiple device manufacturers
Products
SMART's XMM runs on PCIe Infrastructur
Native Widths: x16, x8, x4

x16 partitionable: x16, 2x8, 4x4, x8 + 2x4
x8 partitionable: x8, 2x4
Degraded widths: x2, x1

Data Rate: 32GT/s
Degraded support: 8GT/s and 16 GT/s (128b/130b)
Independent coherency models like CXL.cache, CXL.mem to support variety of use cases in Computational Storage, Network Acceleration and Persistent Memory
Plug and Play: Either a PCIe or a CXLTM card/device can be plugged in
Reuse PCIe® PHY, channel, circuit, Retimer, etc.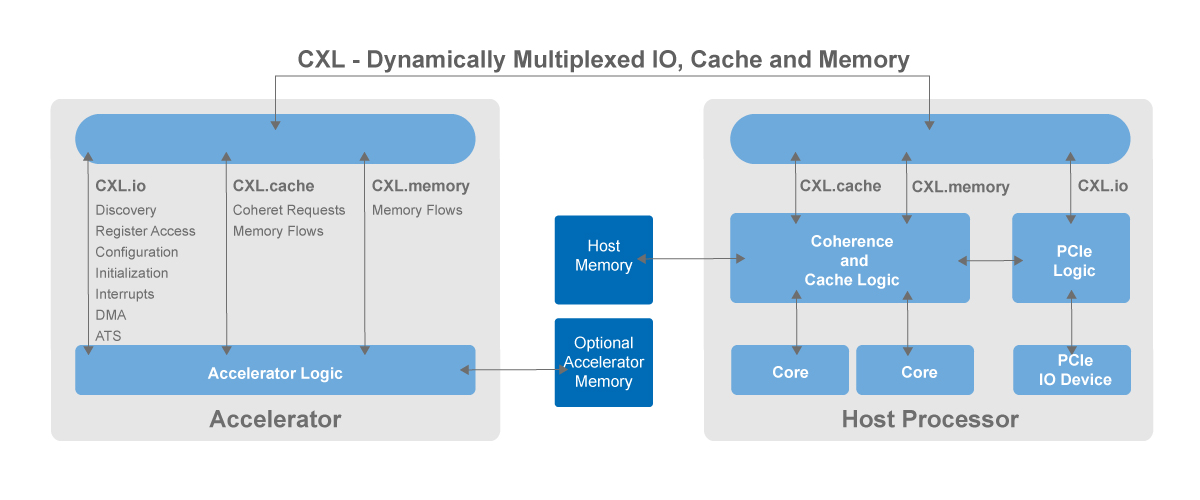 Example: Type-1 Device
SMART NIC or Video accelerators, which run specific algorithm function like video transcoding on data present in Host Memory.
Example: Type-2 Device
FPGA or CPU based accelerators with integrated memory (like HBM or DDR).
Example: Type-3 Device
Persistent Memory or Computational Storage devices sitting on CXL bus. Such devices cannot access Host memory on their own.

Reading Material
[Advanced Memory] SMART CXL Memory Module_Product Brief
Future of Persistent Memory DRAM and SSD Form Factors Aligned with New System Architectures
Ordering Information
For more information on the CXL™ platform and SMART's developmental products, please Contact Us.