Quality Policy
Design
By working closely with our customers, we are able to deliver technically advanced products designed to meet their specific needs. We have design centers in Newark (California), Gunpo (South Korea), Irvine (California), Phoenix (Arizona), and Tewksbury (Massachusetts).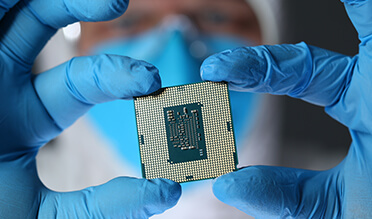 Our engineers focus on applications development, component selection, schematic design, layout, firmware, and software driver development. The layouts for memory modules are complex due to their high component and trace densities.
These complexities increase as the speed of memory semiconductors increases. Our advanced and design capabilities allow us to address our customers' increasingly complex needs. We work closely with our customers and suppliers to design competitive Solutions to satisfy our customers' memory requirements and shorten their time to market.
Manufacturing
We believe that the efficiency of our manufacturing operations has benefited from our many years of design experience and our existing library of proven designs which stress high manufacturability and quality. We offer localized, cost-efficient ISO 9001 certified manufacturing services from consignment to turnkey manufacturing, all backed by test services using advanced testing equipment.
Our manufacturing facilities are located in Newark (California), Penang (Malaysia), and São Paulo (Brazil). Over 20 years of manufacturing experience enables us to quickly move from manufacturing initiation to full production volumes of a new product, a key to helping our customers' achieve rapid time to market for their new product introductions.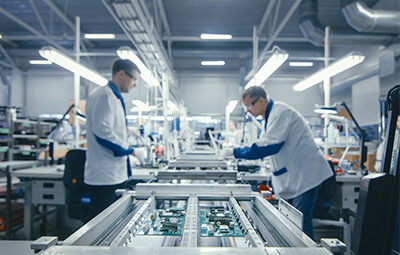 Product Testing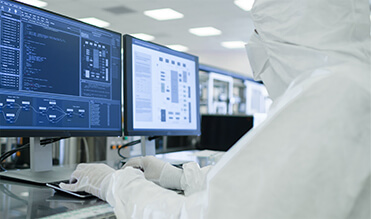 Product testing is an important aspect of our manufacturing operations. We test our products for full functionality. We have a track record of achieving stringent quality targets across a broad spectrum of system applications. We believe that we have established substantial technical expertise in the testing of products for high-end applications.
We have a group of experienced test engineers that have developed proprietary testing routines and parameters which, combined with our advanced test equipment, enable us to diagnose problems in system design or components, characterize the performance of new products and provide high quality products in volume.