30μin Gold Finger
SMART offers 30μin of gold finger plating to protect the modules from corrosion and insertion scratching to achieve higher reliability and better signal integrity.

Industrial Temperature (-40°C to +85°C)
Wide Temperature (-40°C to +105°C)
Specifically designed for harsh environments, SMART's Rugged Memory products go through an intensive and proven proprietary test screening process to ensure the highest reliability and stability in extreme operating environments.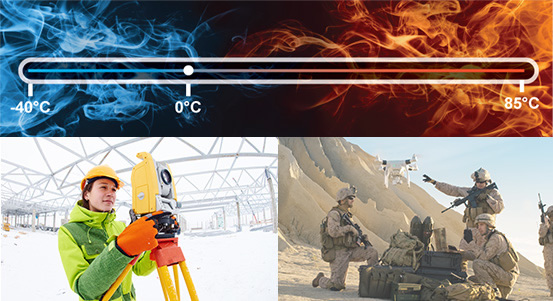 Anti-Sulfur Resistor
Exposure to sulfur dioxide causes a corrosive reaction when silver alloys encounter sulfur gasses or liquid. This typically decreases resistor conductivity and thus increases failure risks.
SMART uses ASRs (Anti-Sulfur Resistors) when needed for SMART- built memory products, allowing them to operate reliably in harsh sulfur - rich environments to meet the highest industrial standards.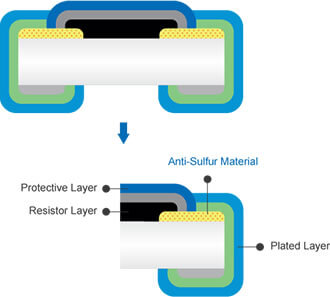 Conformal Coating
As industrial devices have to survive exposure to harsh environments, conformal coating improves product ruggedness when applied on the module surface area.
It enhances product reliability and safeguards against damage from dust, high humidity, salt water air, solvents, chemicals and other harsh materials.

Underfill
Underfill is a polymer or liquid epoxy that is applied underneath the perimeter of key components on a module to strengthen the solder joints and reinforce the product's resistance against shock, vibratory stress, and gravitational acceleration.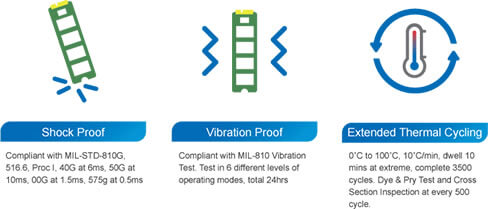 Retention Clips (SMART Patented)
As industrial and ruggedized customer equipment is exposed to severe vibration situations, module retention clips can be mechanically secured to the sides of memory socket to prevent the latches from popping open.
SMART's patented retention clips highly improve reliability due to vibration, shaking and sudden movements.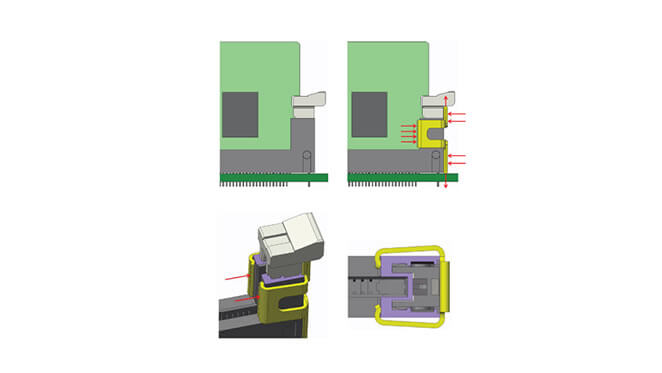 Heat Spreaders
A Heat Spreader is designed to transfer the heat and allow regulation of the Memory Module's working temperature. SMART offers various type of finned, non-finned clip-on, screwed-on heat spreaders for different DIMM types. SMART also offers off the shelf and custom heat spreaders to meet the unique requirements.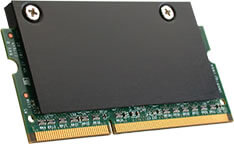 In addition to the aforementioned various ruggedized technologies, SMART understands and values the importance of stringent process control, BOM control and lot code traceability. With strict material selection and quality control processes, SMART ensures our Rugged Memory products meet the highest standard for the most demanding industrial applications. Please contact us for more detail about the availability of SMART Rugged Memory.