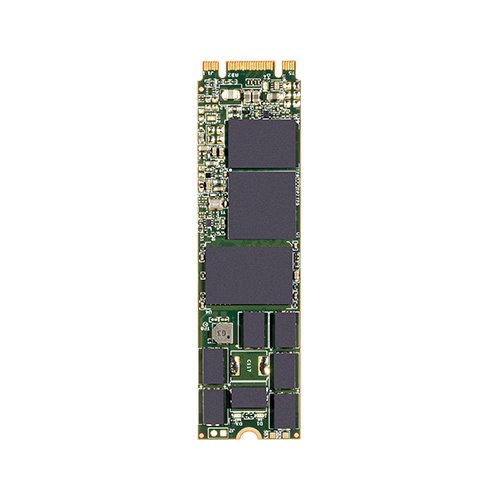 Q400-S M.2 SATA 2280 - SR9M2SH6Q480GQTI51
DuraFlash™ SSD
SMART's DuraFlash™ Q400-S M.2 2280 SSDs are robust, embedded, enterprise class SATA M.2 solid state drives featuring performance, reliability, and security for 24/7 operation with extended lifecycle. The Q400-S is offered with 3D NAND technology and supporting both commercial and industrial temperature range.

The Q400-S M.2 2280 drives are equipped with SafeDATA™ technology, which adds another layer of protection for data. SafeDATA™ is a robust system of hardware and firmware that controls SMART SSDs operating safely during any events of unexpected power loss.

The Q400-S M.2 2280 products address the need for enhanced reliability by incorporating onboard error detection and correction with static and dynamic Wear-Leveling algorithms that provide reliable operation over the product life cycle.
Specifications
Essentials

Q400-S

3D TLC

SATA 3.0 6Gb/s
Performance

Up to 560 MB/s

Up to 500MB/s

Up to 95KIPOS

Up to 60KIOPS

120GB
200GB
240GB
400GB
480GB
800GB
960GB
Reliability

120GB: 70TBW
200GB: 280TBW
240GB: 145TBW
400GB: 650TBW
480GB: 360TBW
800GB: 1300TBW
960GB: 720TBW
(JEDEC® Enterprise Workload)

> 2,000,000 hours
Environmental

1500G half-sine, 0.5 msec, 1 shock along each axis, X, Y, Z in each direction

20G 80-2000Hz, 1.52mm 20-80Hz, 3 axis

C-temp: 0℃ to 70℃
I-temp: -40℃ to 85℃

-40℃ to 85℃

40℃, Operation: 90% RH, Storage: 93% RH
Physical

80mm

22mm

3.65mm