Designed with 3rd generation 3D NAND for industrial embedded applications supporting commercial and industrial operating temperatures.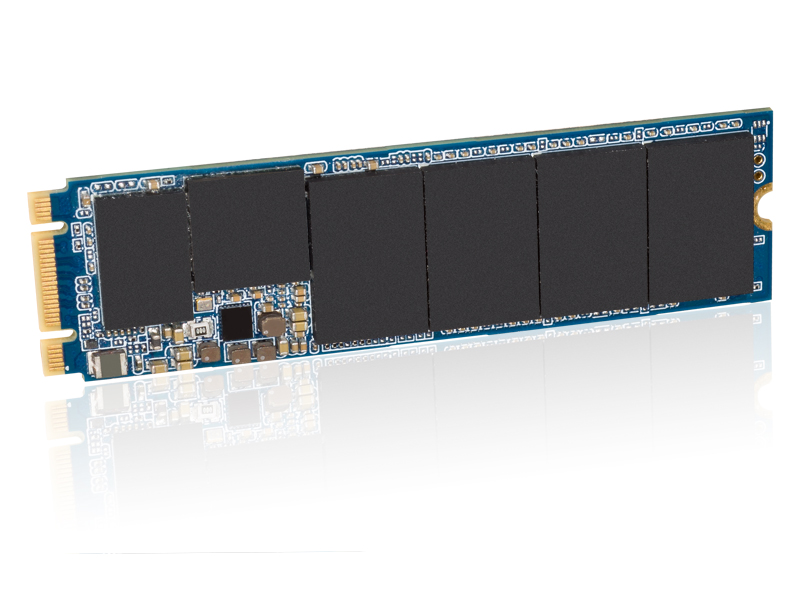 NEWARK, CA, February 27, 2019 —
SMART Modular Technologies, Inc.
, a subsidiary of
SMART Global Holdings, Inc.
, (NASDAQ: SGH), and a leader in specialty memory, storage and hybrid solutions including memory modules, Flash memory cards and other solid state storage products, today announced the introduction of its M1400 PCIe NVMe SSD product. Available in an M.2 2280 form factor, the M1400 product specifically targets the needs of industrial embedded applications, as well as networking, data communications, and single board computing.
The M1400 is the first SMART PCIe NVMe SSD product designed with 3rd generation 3D NAND and incorporates advanced LDPC error correction for superior data reliability. PCIe Gen3 x2 and NVMe v1.3 compliant, the new M1400 product is designed specifically for embedded applications requiring commercial (0°C to 70°C) or industrial (-40°C to +85°C) operating temperature support.
Built with Triple Level Cell (TLC) 3D NAND technology and utilizing a PCIe Base 3.1 interface, M1400 PCIe NVMe SSDs are easily integrated into a host system without any special BIOS modifications or additional device drivers. Offering read performance up to 1600 megabytes per second and write performance of up to 1100 megabytes per second, the M1400 M.2 2280 is available in capacities ranging from 120GB to 960GB.
"SMART Modular fully embraces the adoption of PCIe NVMe SSD technology in industrial embedded applications", said Victor Tsai, Flash Product Director at SMART Modular Technologies. "We believe the features and functionality of the M1400 PCIe NVMe products will be very attractive to our customers in this market segment."
Other M1400 features include dynamic and static wear leveling algorithms and advanced Flash management to provide reliable operation over the product lifetime, APST, APSM, and L1.2 power management support, and advanced device security functions.
For more information about SMART's M1400 PCIe NVMe product, please visit: www.smartm.com.
SMART will be showcasing the M1400 M.2 PCIe NVMe product at Embedded World Exhibition and Conference 2019 from February 26-28 at the Nuremberg Convention Center in Germany. SMART will have two stand locations in Hall 3A, stands 3A-600 and 3A-606. Attendees are encouraged to visit each stand to learn about SMART's full line of Flash products and other specialty memory options for the embedded industry.
###
About SMART Modular Technologies
SMART Modular Technologies is a global leader in specialty memory, storage and hybrid solutions serving the electronics industry for over 25 years. SMART Modular delivers solutions to a broad customer base, including OEMs in computing, networking, communications, storage, mobile and industrial markets. Focused on providing extensive customer-specific design capabilities, technical support and value-added testing services, SMART collaborates closely with their global OEM customers throughout their design process and across multiple projects to create memory, storage and hybrid solutions for demanding applications with differentiated requirements. Taking innovations from the design stage through manufacturing and supply, SMART Modular has developed a comprehensive product line comprised of DRAM, Flash and hybrid memory technologies across various form factors. SMART Modular is a subsidiary of SMART Global Holdings, Inc.
See www.smartm.com for more information.
Connect with SMART on LinkedIn at: http://www.linkedin.com/company/smart-modular-technologies.
SMART Media Contacts:
United States
Victor Tsai, Flash Product Director
SMART Modular Technologies
+1 (510) 624-8126
victor.tsai@smartm.com
EMEA
Rhianna Bull, Account Manager
Napier Partnership Limited
+44 (0) 1243 531123
rhianna@napierb2b.com